The beautiful city of Amritsar has a host of luxurious possibilities en route to Darbar Sahib where Experion Virsa is located. It is a grand 93 Acre (37.635 Hectare) of lush landscape and serene vistas offering the blend of tradition and modernity to its residents. Experion Virsa is crafted to represent the Punjabi culture, its rich heritage, and its philosophy of the external meets the internal through the symbolic reference of Miri and Piri at the Entrance Gate. The most marvellous property in Amritsar where residents get to embrace the outstanding privileges of world-class amenities, good connectivity to the major attractions as well as commercial hubs, public institutions such as school and healthcare, etc.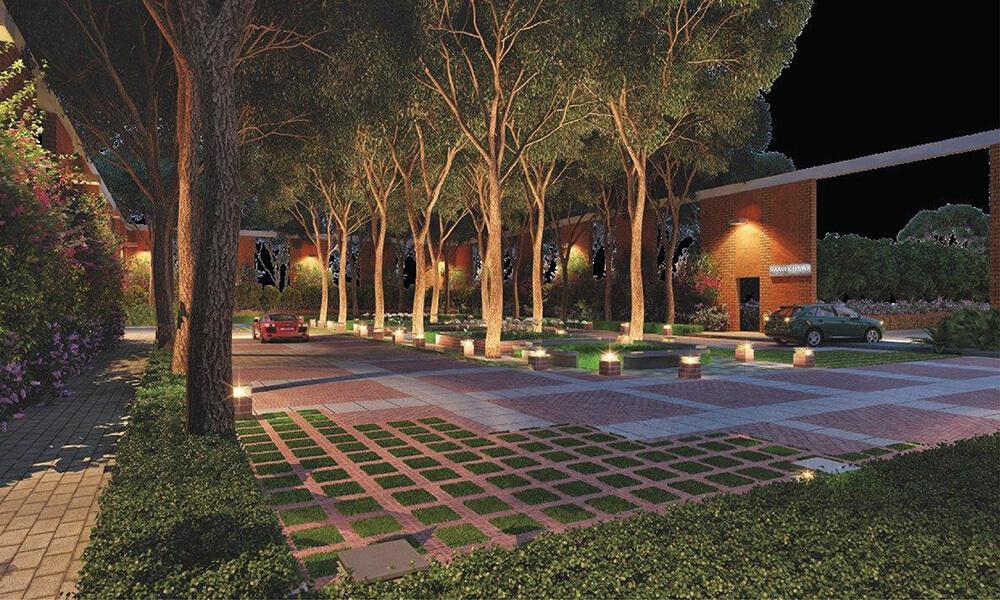 A lucrative township with all the luxuries of living a truly fulfilling life, Virsa is an iconic dreamscape for people looking to invest in properties. There are 5 main Chowks namely Raavi, Satluj, Beas, Chenab, and Jhelum named after the 5 rivers of Punjab also representing the significance of the holy number of 5. The Chowks are planned based on the vernacular village patterns to foster connection and the spirit of togetherness during festivities.
The property has a wide-ranging array of amenities including beautiful walkways for morning or evening strolls, a Gazebo, Amphitheatre, Multi-purpose Court for Sports and recreational activities, Kids' Play Area, surrounded by ample greenery and breezy calmness. This property for sale in Amritsar is a terrific investment for people who want to embrace the integration of culture and worldliness and live a holistic lifestyle that feels rewarding in all aspects of life.
You can build the home of your dreams to accommodate your family and the upcoming generation or to enjoy the same as a vacation home far from the hustle and bustle of the city. The picturesque landscape with natural light and clean air, the view to wake up to, and the atmosphere of state-of-the-art privileges makes it an unmissable property in Amritsar worthy of investment at a time when the world is looking to have a space of comfort and luxury away from the clutter and noise of city life flooded with pollution and stressful living.
Enjoy the balance of incredible bliss at Experion Virsa and discover the joy of living a hustle-free and harmonious life.